The Winchesters Season 1 Episode 5 Review: Legend of a Mind

After a djinn is thought to be behind a councilman's death, Ada reveals a big secret.

On The Winchesters Season 1 Episode 5, while undercover to look into the death, John's connection to Mary proves helpful after she nearly faces the same fate as the councilman.

Meanwhile, Ada's big secret also proves helpful and brings her some closure.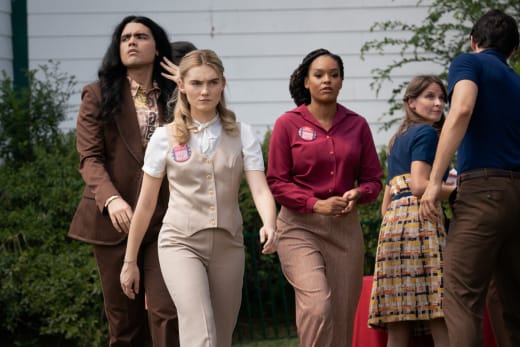 This episode revealed some pretty big things about some of the characters.

It also brought the past back for some of them.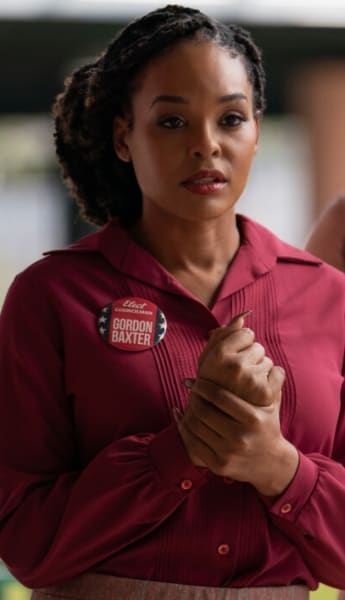 We still don't know too much about Ada… until now.

While we know that she does want to be a witch and is into all things occult, we found out something pretty major about her.

She's a mom.
He's my son.

Ada

While looking into the death of a councilman, it's assumed that a djinn was behind it since they can dreamwalk, and it was already clear from the look on Ada's face that this is a case that she has connections to.

It wasn't discovered until they had a run-in with the djinn, but Ada confirmed that it was her son.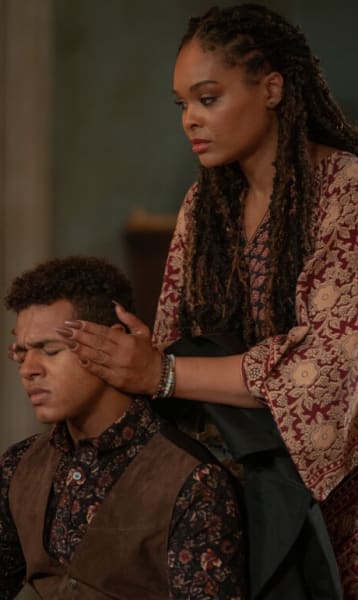 This was shocking news, more so the fact that she has a child.

Like many love stories, it was young love that turned tragic, and Ada simply wanted to protect her baby from the world that took his father.
You did what you could in an impossible situation.

Carlos

Tony was still mad at Ada for what she did, but in the end, Ada apologized, and the two of them talked.

It was such a heartfelt moment between the two, and it was much-needed for the both of them.

Although it's unknown if Tony will come back, it's nice that Ada finally has that closure after all these years and she was able to reconnect with him.

Aside from Ada, the fact that John, Mary, Carlos, and Lata were understanding about Tony was a nice sight to see.

They know that not all monsters are monsters, which is also something that was proven more than once on Supernatural.

Even though they didn't exactly believe Ada at first that Tony wouldn't kill someone, they eventually came around to him, especially when he helped save Mary.

If he does come back, it would be interesting to see him join the team in some way since his ability to dreamwalk would more than help them find the Akrida.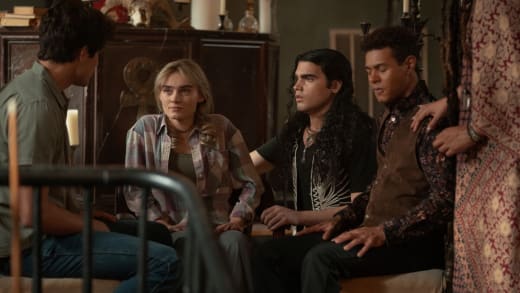 We also find out more about Mary's past, and it's an emotional sight.

Being a hunter means that you live, breathe, and eat hunting. Once you're in it, you're in it. If you're born into it, that means you are going to make it your lifestyle.
There comes a time when you gotta let out that pain inside you. If you don't , it'll eat you alive.

Dean

Thanks to an Akrida's stinger being embedded deep into her subconscious, Mary found herself forced to face her deepest fears.

Of course, John, with the closest connection to her, had to help her, which led to him discovering some tough things about her and her life as a hunter.

At one point, Mary was scared to go through a door because she couldn't face what was behind it.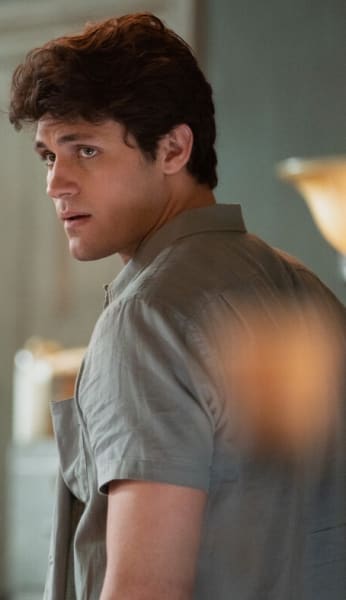 John and Mary are at the part in their friendship and origin story where they are beginning to get certain feelings for one another.

John talked to his mom about his feelings for Mary, but he hadn't had the chance to actually act on those feelings yet.
Maybe if you open up to her, she might open up to you.

Millie

When the two had to go through Mary's subconscious, this gave them a way to get even closer since John was learning some things from Mary's past and seeing her deepest fears.

Mary's biggest fear was knowing that the monsters she was scared of were real.

It was the night her parents told her about hunting, and seeing a five-year-old Mary holding a knife and scared to death was heartbreaking.

This brought John and Mary closer, so it's possible that we will learn something more about John's past in a future episode to balance it out.

Seeing the start of their relationship is exciting because you really don't know what could happen and what could bring them closer.

Mary admitted that she plans to leave Lawrence when she's done with hunting.
Whatever's on the other side of that door, you can face it.

John

Whether she goes through with it or not, John will always be there for her.

Now that she knows that she shouldn't be afraid to face her fears and that John is with her every step of the way, she can do anything.

It's definitely been compelling getting information on both John and Mary's pasts since we didn't really get that on Supernatural.

Being able to see how Mary grew up in the hunting life and how she wanted out makes the fact that she tried everything to not get her sons into hunting even more sense.

She knew what that life would be like, and it's unfortunate that Dean was just a year younger than she was when he found out about monsters.
Those doors are not closed forever.

John

It's sad seeing how young she was when she found out about monsters and hunting, knowing that it changed the course of her life.

Even though it didn't last too long, it's good to know that she eventually got out of hunting, even if it led to a series of unfortunate events.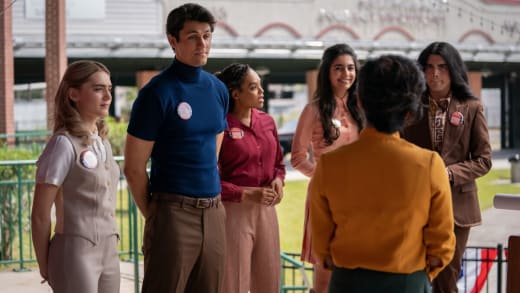 This episode saw the group get closer to finding out what the Akrida are planning, and it's turning out to be bigger than they thought.

The monsters were responsible for controlling humans, and it was discovered they were collecting the essence of other monsters.

As the gang was going through Akrida research, they made the connection that Roxanne, the DJ was the Akrida they had been looking for.
We just have to make sure the hits keep coming.

Roxanne

Roxanne knows all about the young hunters, and her colleague was responsible for what happened with Mary.

We haven't seen too much of her, but she is already turning out to be a big threat for everyone.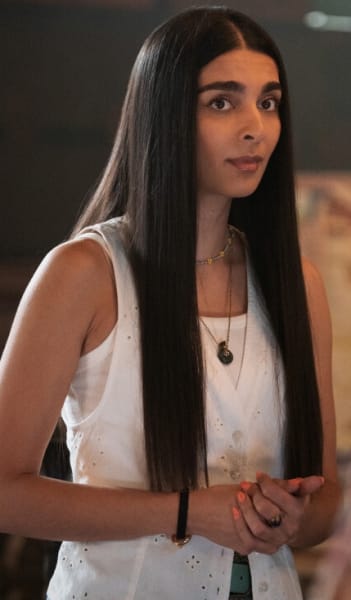 Since they know that Roxanne is behind everything, or at the very least, has something to do with what's been going on, it's only just a matter of time before they find her.

The Akrida are monsters that we haven't seen before, so we don't know what they're capable of.

It's not particularly a good sign that they have the ability to control humans, but with the way John, Mary, Lata, Carlos, and Ada have been handling things, it shouldn't be too hard for them.

Knowing The Winchesters, though, there will be more obstacles along the way before they get to the Big Bad.

So, Fanatics, what did you think of the episode? Were you surprised about Ada's secret? How do you think it's going to be for her down the line now that she's reconnected with Tony?

As for John and Mary, will what they experienced in Mary's dream bring them closer together and force John to open up?

How do you think things will go for the gang and the Akrida as they get closer to figuring out their endgame?

Drop your thoughts in the comments below and make sure to watch The Winchesters online anytime via TV Fanatic!
Megan Behnke is a staff writer for TV Fanatic, who you can follow on Twitter.