Big Sky Season 3 Episode 4 Review: Carrion Comfort

This hour would have fit in perfectly about three weeks from now when Halloween rolls around.

Big Sky Season 3 Episode 4 was spooky in a way that Big Sky typically isn't. It's dramatic, heartbreaking, cruel, and violent, but it's not usually one to throw in a legitimate jumpscare.

But that's what we got here, and once again, Big Sky is proving that the third time is the charm.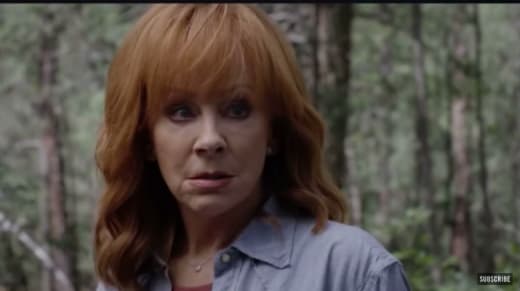 There are a lot of things working this season, from the casting to the plot choices, but above all else, the episodes are flowing even though there are two and sometimes three different storylines. And that's not necessarily unique to the series, but it hasn't worked all that well in the past.

Big Sky Season 3 is different; everything right now is firing on all cylinders.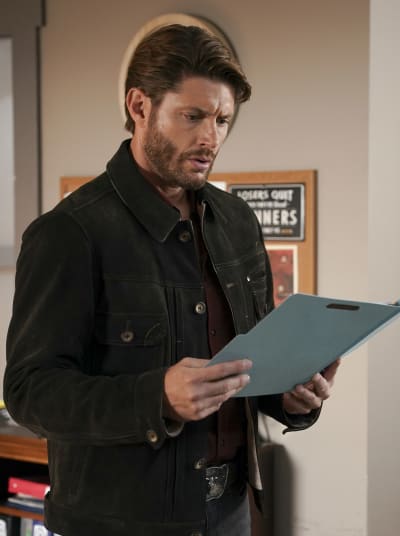 A big part of that is the introduction of Beau Arlen and the partnership between him and Jenny. Jensen Ackles and Katheryn Winnick play off each other wonderfully, and their dynamic feels very lived in. It's so natural between the two of them that you forget that this is only Jensen's fifth episode ever.

It feels like he's been here forever.

This week's case is easily the best part, as the two investigate an incredibly creepy murder. And since the series is bouncing back and forth between cases of the week and everything at Sunny Days, they speed through many of these cases because they just don't have the time to go too in-depth.

This case could have easily been on an episode of Law & Order and taken up the full sixty minutes, yet we get a third of that time, and it's just as compelling.

The suspect shifts multiple times from Jody's daughter to perhaps the daughter's boyfriend, then Jody's lover, and back around to her husband. It's hard to get a pulse on who would want to kill Jody and why, but the second Beau and Jenny stepped into the bike shop and met Scott, the writing was on the wall.

He was a little shifty, and I've seen enough of these shows to know that every character introduced is meant to be a red herring or the actual killer. And haven't we all seen enough stories where the husband is the murderer? I expected Big Sky to go outside the box, and boy, did they deliver.

Tying everything back to Autumn wasn't something I saw coming, nor was the predatory and grotesque way in which he stalked Autumn her whole life only to try to stuff her into the walls of his home and do god knows what. It's a truly surprising turn of events, and the scene in the secret room was badass.

It's a bittersweet ending here because a woman was still senselessly murdered, but at least they could stop the man from hurting others.

And I like how everything is coming back to Beau and fatherhood because, eventually, everything will come to a head at Sunny Days, sooner rather than later.
Jenny: Interesting.
Beau: What?
Jenny: You're still in love with her.
Beau: No, I'm not.
Jenny: Yes, you are.
Beau: No, stop it.
Jenny: You are. Just admit it.

Speaking of Beau, we finally meet Carla, who stops by the station to talk to Beau about the missing backpacker, and that little reunion is awkward. There's a lot of underlying tension between the two, but there's also a lot of chemistry there.

It's like you can see why it didn't work out just because they could barely be civil for the two minutes they were together, but you can also see those slight traces of passion between two people with a lot of history. And I look forward to seeing what happens with them as the season rolls on.

And did you see the way Carla was sizing Jenny up? Wait until she meets Cassie and sees the two women who have wormed their way into her ex-hubby's heart!

The inevitable clash at Sunny Days Excursions is coming. Hell, even Donno and Tonya are making their way up there now, and I like how the series brought them into the plot.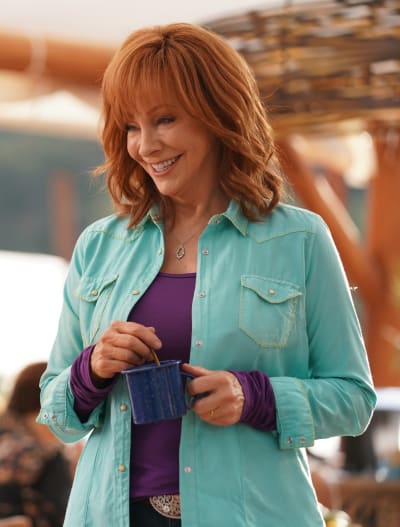 First of all, I miss Ren Bhullar so much, and I was so happy just to hear her name. Yes, she was a villain, but she was the absolute best kind. We missed out on seeing Ren and Beau go back and forth all season. That would have been delicious.

But the decision to keep Donno and Tonya around has felt odd because they don't connect anywhere. Until now, that is.

The mysterious diner patron with a stack of cash enlisting them for a job feels out of place until he reveals that the people Donno and Tonya will be looking for are Luke and Paige. We knew the couple was hiding out and some bad people were after them, but for these people to be buds with Ren Bhullar, it's looking terrible for those two.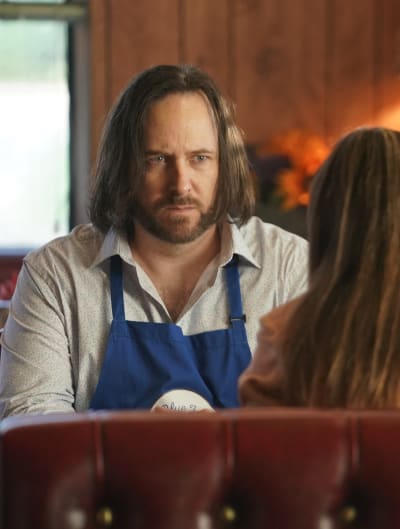 Of course, Paige is still missing, no matter how much Sunny wants to lie to everyone around her.

Sunny's desperation to keep the camp running smoothly and pretending like crazy, creepy things aren't happening daily is admirable. But how long does she think it will take for someone to realize that Paige is missing? They're off the grid in the Montana mountains, but it's not like they're isolated from the entire world.

Donno tracked them down in a couple of hours, so all it takes is one person in her life to feel something is off, and the police are all over everything.

Luke continues to be the king of shady, and it's obvious that Emily has inhabited her father's inquisitive nature, but I need her to recognize the severity of this situation. She's out here getting her Nancy Drew on without a care in the world when there are clearly some strange things happening.

You can't tell me the vibe out in those fancy tents isn't off.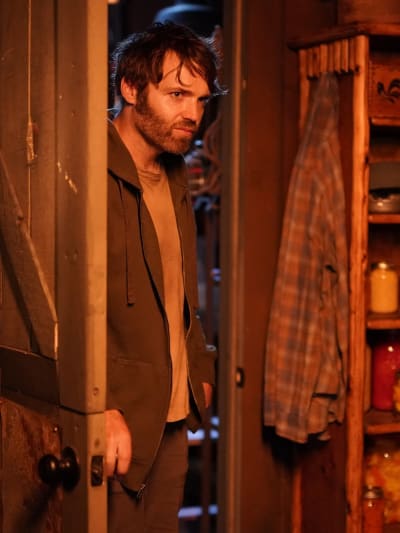 Sunny is doing her best to keep things light and fun, but each week, that smiles becomes more and more forced. And Buck figures things out pretty quickly, and just like that, we get some answers about why Sunny is content to let her sociopathic child roam freely in the woods.

A big part of me wondered if Walt wasn't actually Sunny's child, but perhaps she raised him or helped him out growing up, and they'd developed a bond throughout his life. But no, he is Sunny's child, though it sounds like she gave him up for adoption.

There are still a lot of pieces missing from this story, but it sounds like the most crucial piece is that Walt killed his adoptive parents. Sunny and Buck are aware, which is why they've banished him to the woods.

It's clear Sunny won't let him go, perhaps due to underlying guilt or something else we don't realize. And Buck supports Sunny, but only so much. He's let her keep him at arm's length, but his spidey senses are tingling, and he's right to assume that all these missing people connect back to Walt. 

Who called him having Paige stashed away in that creepy cabin?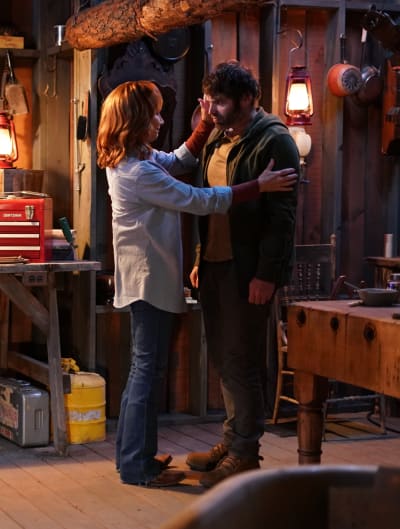 Luke is strange and hiding something, but if he had truly killed Paige, there is no way he'd still be hanging around there, potentially waiting to get caught.

So even though Sunny and Buck head to the cabin to banish Walt to another place in the woods, they leave him there, even though you know neither one actually trusts Walt, so what will happen next?

It's been a while since I've been this drawn into this series, and I absolutely love it.

Odds and Ends

As a card-carrying member of the Cassie and Lindor romance, I'm putting my card aside for now because Cassie and Cormac are IT. Nothing brings me more joy than seeing Cassie happy and her smiles when she looks at Cormac. And HIS smiles when she looks at him? Hello?

They found Mark's body earlier than I anticipated. I would assume that this will draw everyone to the case and to those deadly trails.

Any guesses as to who is after Luke and Paige? Do we think it's someone we've met before, or will there be some new arrivals to Montana?

The thing I'm most curious about right now is whether Cormac even knows that Walt exists. Walt's disdain for Buck makes me wonder if Walt is truly just Sunny's secret, and one she shared with her husband but not her other son.

There's a lot to unpack after this one. And I hope you guys will take to the comments to tell me about your theories!

If you're not caught up yet on all the shenanigans, make sure to watch Big Sky online via TV Fanatic right this instance!
Whitney Evans is a staff writer for TV Fanatic. Follow her on Twitter.